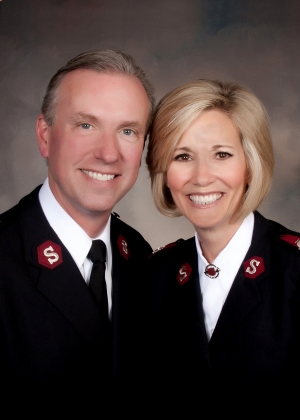 Majors Jonathan and Barbara Rich
The Salvation Army
Dallas-Fort Worth Metroplex
DFW Metroplex Leadership:
Majors Jonathan and Barbara Rich
Physical Address:
8787 North Stemmons Freeway, Suite 800  Dallas, TX 75247
Phone:  214-637-8100     Fax:  214-879-0706
Check us out on Social Media!
E-Mail:   [email protected] 
Website:  http://salvationarmydfw.org
You Tube:   http://youtube.com/user/salvationarmydfw
Facebook:   https://www.facebook.com/salarmydfw
Twitter:  https://twitter.com/salarmydfw
Instagram:   https://instagram.com/salarmydfw/
Mission Statement
The Salvationarmy, an international movement, is an evangelical part of the universal Christian Church.  Its message is based on the Bible.  Its ministry is motivated by the love of GOD.  Its mission is to preach the gospel of JESUS CHRIST and to meet human needs in HIS name without discrimination.
The Salvation Army is a 501(c)3 nonprofit organization.
Celebrating 125 Years in Texas